SACRED JOURNEY
:
THE GANGES TO THE HIMALAYAS

"SACRED JOURNEY: THE GANGES TO THE HIMALAYAS" BY DAVID HOWARD IS A 224 PAGE FULL COLOR BOOK OF 674 PICTURES THAT INCLUDES TRAVEL NARRATIVES AND
HISTORICAL CHAPTERS. PUBLISHED BY "TASCHEN" THIS EXTRAORDINARY, LAVISHLY PRODUCED, PUBLICATION IS AVAILABLE IN FOUR LANGUAGES: SPANISH, FRENCH, GERMAN, AND ENGLISH.

ARCHIVAL AND COLLECTION MATERIALS FROM THREE MUSEUMS ARE INCLUDED IN THE BOOK: THE AMERICAN MUSEUM OF NATURAL HISTORY: NEW YORK, THE HEARST MUSEUM OF ANTHROPOLOGY: U.C. BERKELEY CALIFORNIA, AND THE PATAN MUSEUM: KATHMANDU NEPAL.

THIS SENSITIVE AND PERSONAL PORTRAYAL DEPICTS HINDU HOLY MEN: SADHUS, BABAS, AND BUDDHISTS MONKS, IN AN HISTORICAL CONTEXT WITHIN A TRAVEL NARRATIVE, WHO THE AUTHOR ENCOUNTERED DURING HIS JOURNEY FROM THE GANGES RIVER IN INDIA TO THE HIMALAYAN MOUNTAINS OF NEPAL. BEING ALL INCLUSIVE: "SACRED JOURNEY" TARGETS A MASS AUDIENCE BUT ALSO APPEALS TO SCHOLARS. THROUGH POPULAR INTENT IT SUCCEEDS BY BRIDGING THE GAP BETWEEN SCHOLARLY AND GENERAL AUDIENCES.


THE PREFACE READS: "THIS BOOK IS ABOUT A JOURNEY: AN ACTUAL PHYSICAL JOURNEY AND ALSO A DEEPLY PERSONAL SPIRITUAL ONE. THE AUTHOR TRAVELED FROM HIS HOME IN SAN FRANCISCO THROUGH INDIA AND NEPAL TO THE HIMALAYAS, ON A VOYAGE OF DISCOVERY IN WHICH HIS LIFE BECAME ENMESHED IN THE CULTURE AND RITUAL OF NOT JUST THE HOLY MEN, MYSTICS, AND MONKS HE MET ALONG THE WAY, BUT ALSO THE FARM AND VILLAGE PEOPLE WHO, THOUGH THEY HAD LITTLE IN THE WAY OF MATERIAL POSSESSIONS, SHARED SOMETHING FAR MORE PRECIOUS WITH HIM: THEIR TRUST. HIS ULTIMATE GOAL WAS "A GLIMPSE OF ETERNITY BURNING IN A POOL OF WATER" - THE NATURAL FLAME THAT BURNS CONTINUALLY IN ICY, SPRING WATER POOLS IN THE SACRED HINDU "VISHNU" AND BUDDHIST "IWALLA MAI" TEMPLES IN MUKTINATH, HIGH IN THE HIMALAYAN MOUNTAINS. THE MOMENT AT WHICH HE CONFRONTS THE FLAME IS ALSO ONE OF SELF REALIZATION. THE SENSATION OF TRAVELING DEEP WITHIN HIMSELF, IN A REDISCOVERY OF FORGOTTEN HOPES AND DREAMS, PARALLELS THE PHYSICAL, OUTWARD STRUGGLE ENTAILED IN CLIMBING THE HIMALAYAN MOUNTAIN TO HIS GOAL. HIS EXPERIENCES EN ROUTE FIND THEIR FULFILLMENT IN THIS MOMENT OF REVELATION, IN AN AFFIRMATION OF THE MEANING OF LIFE THAT TRANSCENDS ALL MATERIAL CONSIDERATIONS. THE RITUAL AND AESTHETICS OF THE HINDU BABAS CENTERED ON THE SANCTIFYING WATERS OF THE GANGES, THROUGH THE GENEROSITY OF THE BUDDHIST MONK SHUSHAT, WHO INSTRUCTED HIM IN THE ART OF MEDITATION AND MANTRA, TO THE FRIENDSHIP OF PRIYA, A POOR WOMAN OF KAGBENI, WHO SHARED HER MEAGER RATIONS WITH HIM ALL WERE DEEPLY SIGNIFICANT, AND MUCH OF THE CUSTOM, RITUALS, AND DRAMA OF THESE PEOPLE'S LIVES IS DESCRIBED. WITH THE AID OF SENSITIVE PHOTOGRAPHY, IN IMAGES THAT SOMETIMES SHOCK, BUT ALWAYS ENLIGHTEN, WE ARE INVITED TO SHARE IN THIS SACRED JOURNEY. THESE ARE THE EXPERIENCES OF AN INDIVIDUAL, AT THE HEART OF WHICH IS A MESSAGE THAT SPEAKS TO US ALL A MESSAGE THAT AFFIRMS THE FUNDAMENTAL TRUTHS OF OUR HUMAN CONDITION: LIFE, DEATH, AND PERHAPS MOST OF ALL, LOVE."
QUOTES CONCERNING THE AUTHOR:
"A REWARDING AND INTRIGUING PROJECT..."
PAUL MICHAEL TAYLOR
THE NATIONAL MUSEUM OF NATURAL HISTORY,
SMITHSONIAN INSTITUTION,
WASHINGTON D.C.
"AN EXPERIMENTAL PHOTOGRAPHER OF AMAZING ABILITY"
BOTH THE SAN FRANCISCO CHRONICLE AND NEW YORK'S VILLAGE VOICE

"A VERY SENSITIVELY CONCEIVED PROJECT."
ANNE ROSE KITAGAWA
HARVARD UNIVERSITY ART MUSEUM


"YOUR IMAGES HELP US FULFILL OUR MISSION OF DOCUMENTING
THE WORLD'S INDIGENOUS PEOPLE BEFORE MODERN MAN
ENCROACHES ON THEIR WAY OF LIFE."
THOMAS BAIONE
THE AMERICAN MUSEUM OF NATURAL HISTORY
NEW YORK CITY

"THE IMAGES ARE COMPELLING."
ANGELA PLEASANTS
SMITHSONIAN MAGAZINE WASHINGTON D.C.

"A TALENTED AND SENSITIVE PHOTOGRAPHER."
TRIBAL ARTS MAGAZINE



AN INVALUABLE RECORD: THIS ORIGINAL AND INNOVATIVE PRESENTATION EMBODIES SLOWLY VANISHING TRADITIONS THAT ARE MORE THAN FOUR THOUSAND YEARS OLD. TRADITIONAL ANTHROPOLOGY AND POPULAR CULTURE ARE COMBINED IN AN EXTRAORDINARY STORY
THAT CAN BE APPRECIATED BY EVERYONE!


"SACRED JOURNEY THE GANGES TO THE HIMALAYAS"
CAN BE ORDERED ON LINE AT AMAZON.COM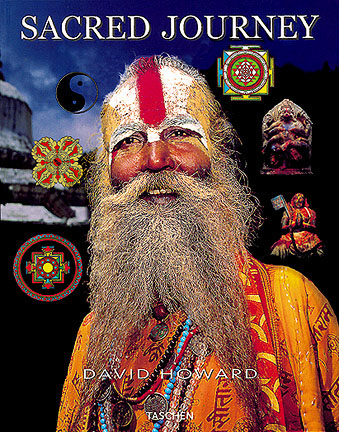 Asian tribal art, artifacts, ifugao, kalinga, bontoc, asmat, dayak, philippines, asia, head hunters, human trophy skull, skulls, african, antiques, naga, necklace, headdress, head hunting trophy skull, Indonesia, Indonesian, SOUTHEAST ASIA, Borneo, Sarawak, ANTIQUES, Kalimantan, Sulawesi, ART, Sumatra, Timor, ARTIFACTS, Bali, Java, INDIA, Flores, Sumba, NEPAL, Savu, Roti, BABAS, Lombok, Malaysia. HOLY MEN, Nusa Tengara, New Guinea, SHAMAN, Irian Jaya, Moluccas, CONTEMPORARY ART, Tanimbar, Leti, OLD, Lembata, Alor, MINILA, Philippines, Luzon, PALAWAN, Mindanao, Sulu, BLOW GUN, Southeast Asia, Asia, NOSE RING, Asian, Burma, HAT, Myanmar, India, SWORD, Nagaland, Nepal, KNIFE, Tibet, Himalaya, MOUNTAIN, Himalayan, Assam, TRIBES, Thailand, Vietnam, YAO, Yunnan, Hainan, HMONG, China, Central Asia, ZAO, Dayak, Batak, BAG, Toraja, Naga, POLE, Chin, Li, QUIVER, Miao, Bahau, MASK, Punan, Penan, MODELED SKULL, Modang, Kayan, BRASS COIL, Kenyah, Ngaju, COILS, Kontu, Kantu, TEXTILE, Iban, Maloh, PRIEST, Tunjung, Busang, RITUAL, Aoheng, Dong Son, MYSTICAL Konyak, Tangkhul, MYSTIC, Ao, Angami, PRIMITIVE, Sema, Wancho, HAND MADE, Bontoc, B'laan, ARTIST, Bagabo, Gaddang, BULUL, Ifugao. Sculpture, BULULS, statue, mask, BOX, beadwork, bead, AUTHENTIC, textile, weaving, TRIBAL, costume, hat, WOODEN, shield, spear, WOOD, helmet, sword, BOAR, charm, fetish, FEATHERS, drum, basket, FEATHER, basketry, jewelry, SILVER, ornament, weapon, ASMAT Canoe, amulet, decoration, SCULPTURAL, architecture, architectural, SCULPTURE, longhouse, headhunter, SKULL, headhunting, shaman, TRIBAL, festival, ceremony, ceremonial, SHAMAN ritual, tattoo, HEAD HUNTER Skull, dragon, hornbill, HEADDRES, art, tribal, VIETNAM, tribe, culture, TRIBES, cultural, myth, TRIBAL, artifact, artefact, REAL, wood, stone, HAND WOVEN, cotton, metal, CAST bronze, brass, cloth, ISLAND, tropics, tropical, EQUATOR, ethnographic, EQUATORIAL, Tribal Art, Primitive Art, Ethnographic Art, Oceanic Art, Folk Art, Ethnic Cultures, AUTHENTIC Artifacts, Textiles, ANCIENT, Costumes, Sculpture, SCULPTURES, Masks, Beadwork, BEADS, Fetishes, Charms, GOLD Jewelry, Baskets, BAMBOO, Weapons, Shields, ORNATE, Indonesia, Borneo, PUPPETS, Sumatra, Sulawese, SHADOW PUPPET, Java, Bali, CAVE, Timor, Flores, ISLAND, Sumba. Lombok, VILLAGE, Molucca, Philippines, RICE TERRACE, Luzon, Mindanao, DAVID HOWARD PHOTOGRAPHY, Nepal, Burma, SACRED JOURNEY: THE GANGES TO THE HIMALAYAS, Thailand, THE LAST FILIPINO HEAD HUNTERS, Laos, Vietnam, TEN SOUTHEAST ASIAN TRIBES FROM FIVE COUNTRIES, India, Central Asia, NECKLACES, Southeast Asia, Dayak, STATUE, lban, Kayan, INK STAMP, Kenyah, Modang, FEATHERED, Bahau, Ngaju, HORSE, Batak, Toraja, NAGALAND, Naga, Dong Song. TRIBAL ART, AUTHENTIC PRIMITIVE ART, OLD ETHNOGRAPHIC ART, RARE OCEANIC ART, BEAUTIFUL FOLK ART, ETHNIC CULTURES, TRIBAL ARTIFACTS, TEXTILES, ASIAN, COSTUMES, SCULPTURE, WOOD MASKS, BEADWORK, CHARMS, FETISHES, SIVER JEWELRY BOXES, BASKETS, WEAPONS, FILIPINO SHIELDS, INDONESIA, BORNEO, ETHNOGRAPHIC, SUMATRA, SULAWESE, TRIBAL, JAVA, BALI, TRIBES, TIMOR, FLORES, ASIAN, SUMBA. LOMBOK, TRIBES, MOLUCCA, PHILIPPINES, TRIBAL, LUZON, ASIAN, MINDANAO, NEPAL, ASIA, BURMA, THAILAND, TRIBAL, LAOS, VIETNAM, TRIBES, INDIA, CENTRAL TRIBAL ASIA, ARTIFACTS, SOUTHEAST ASIA, HEAD HUNTER, DAYAK, ASIAN, IBAN, KAYAN, TRIBE, KENYAH, MODANG, TRIBAL, BAHAU, NGAJU, ASIAN, BATAK, TORAJA, TRIBE, NAGA, tribal art, ASIAN, primitive art, ASIA, ethnographic art, TRIBAL, oceanic art, ASIAN folk art, SOUTHEAST ASIA ethnic cultures, artifacts, ASIAN, textiles, costumes, VILLAGE sculpture, masks, TRIBAL beadwork, fetishes, TRIBES charms. jewelry, TRIBE, baskets, weapons, TRIBAL, shields, indonesia, ASIAN, borneo. sumatra, TRIBAL ART sulawese, java, HILL TRIBE, bali, timor, ASIAN, flores, sumba, TRIBES, lombok, molucca, BULUL STATUES philippines, luzon, ISLAND ART, mindanao, nepal, ASIA, burma, thailand, JOURNEY laos, vietnam, TRIBAL, india, central asia, TRIBE, southeast asia, OLD ART, dayak. lban, TRIBES, kayan, kenyah, ASIAN, modang, bahau, AUTHENTIC TRIBAL ART, ngaju, batak, HEADDRESS, toraja, naga, MOUNTAIN PROVINCE, dong song, KALINGA, Indonesia, Indonesian, IFUGAO, Borneo, Sarawak, BONTOC, Kalimantan, Sulawesi, TRIBAL, Sumatra, Timor, ASIAN, Bali, Java, OLD TRIBAL ART



Flores, Sumba, Savu, Roti, Lombok, Malaysia. Nusa Tengara, New Guinea, Irian Jaya, Moluccas, Tanimbar, Leti, Lembata, Alor, Philippines, Luzon, Mindanao, Sulu, Southeast Asia, Asia, Asian, Burma. Myanmar, India, Nagaland, Nepal, Tibet, Himalaya, Himalayan, Assam, Thailand, Vietnam, Yunnan, Hainan, China, Central Asia, Dayak, Batak, Toraja, Naga, Chin, Li, Miao, Bahau, Punan, Penan, Modang, Kayan. Kenyah, Ngaju, Kontu, Kantu, Iban, Maloh, Tunjung, Busang, Aoheng, Dong Son, Konyak, Tangkhul, Ao, Angami, Sema, Wancho, Bontoc, B'laan, Bagabo, Gaddang, Ifugao. Sculpture, statue, mask, beadwork, bead, textile, weaving, costume, hat, shield, spear, helmet, sword, charm, fetish, drum, basket, basketry, jewelry, ornament, weapon. Canoe, amulet, decoration, architecture, architectural, longhouse, headhunter, headhunting, shaman, festival, ceremony, ceremonial, ritual, tattoo. Skull, dragon, hornbill, art, tribal, tribe, culture, cultural, myth, artifact, artefact, wood, stone, cotton, metal, bronze, brass, cloth, tropics, tropical, ethnographic, primitive, art, masks, asian, ethnographic, oceanic, folk, ethnic cultures, artifacts, Bahau, Kalimantan, indonesia, borneo, sumatra. sulawese, java, bali, timor. flores, sumba, lombok, molucca, philippines, luzon, mindanao, nepal, burma, thailand, laos, vietnam, india, central asia, southeast. dayak, lban, kayan, kenyah, modang, bahau, ngaju, batak. toraja, naga, dong song. Myanmar, Burma, Kachin, Naga, Konyak, Chin, Ao, Wancho, Thangkul, Dao, Helmet, Hat, Hornbill, Mizo, Sema, Assam, India, Mithan, Maram, Morung, Myth, Dream, Post, Pillar, Panel, Architecture, Architectural, Tusk, Hill Tribe, Sacrifice, Skull, War Path, Ritual. Spirit, Figure, Motif, Design, Ceremony, Ceremonial, Raid, Fur, Claws, Teeth, Fangs, Carving, Statue, Sculpture, Kalinga, Ifugao, Luzon, Mindanao, T'boli, Bagabo, B'laan, Sulu, Philippines, Weaving, Blouse, Skirt, Sarong, Shawl, Necklace, Bracelet, Conch Shell, Shell, Brass, Spear. Feather, House, Tradition, Traditional, Ancestor, Cloth, Ikat, Chapan, Uzbek, Asia, Turkoman, Turkamen, Dragon, Snake, Bird, Gong, Island, Indonesia, Indonesian, Borneo, Sarawak, Kalimantan, Sulawesi, Sumatra, Timor, Bali, Java, Flores, Sumba, Savu, Roti, Lombok, Malaysia. Nusa Tengara, New Guinea, Irian Jaya, Moluccas, Tanimbar, Leti, Lembata, Alor, Philippines, Luzon, Mindanao, Sulu, Southeast Asia, Asia, Asian, Burma. Myanmar, India, Nagaland, Nepal, Tibet, Himalaya, Himalayan, Assam, Thailand, Vietnam, Yunnan, Hainan, China, Central Asia, Dayak, Batak, Toraja, Naga, Chin, Li, Miao, Bahau, Punan, Penan, Modang, Kayan. Kenyah, Ngaju, Kontu, Kantu, Iban, Maloh, Tunjung, Busang, Aoheng, Dong Son, Konyak, Tangkhul, Ao, Angami, Sema, Wancho, Bontoc, B'laan, Bagabo, Gaddang, Ifugao. Sculpture, statue, mask, beadwork, bead, textile, weaving, costume, hat, shield, spear, helmet, sword, charm, fetish, drum, basket, basketry, jewelry, ornament, weapon. Canoe, amulet, decoration, architecture, architectural, longhouse, headhunter, headhunting, shaman, festival, ceremony, ceremonial, ritual, tattoo. Skull, dragon, hornbill, art, tribal, tribe, culture, cultural, myth, artifact, artefact, wood, stone, Indonesia, Indonesian, Borneo, Sarawak, Kalimantan, Sulawesi, Sumatra, Timor, Bali, Java, Flores, Sumba, Savu, Roti, Lombok, Malaysia. Nusa Tengara, New Guinea, Irian Jaya, Moluccas, Tanimbar, Leti, Lembata, Alor, Philippines, Luzon, Mindanao, Sulu, Southeast Asia, Asia, Asian, Burma. Myanmar, India, Nagaland, Nepal, Tibet, Himalaya, Himalayan, Assam, Thailand, Vietnam, Yunnan, Hainan, China, Central Asia, Dayak, Batak, Toraja, Naga, Chin, Li, Miao, Bahau, Punan, Penan, Modang, Kayan. Kenyah, Ngaju, Kontu, Kantu, Iban, Maloh, Tunjung, Busang, Aoheng, Dong Son, Konyak, Tangkhul, Ao, Angami, Sema, Wancho, Bontoc, B'laan, Bagabo, Gaddang, Ifugao. Sculpture, statue, mask, beadwork, bead, textile, weaving, costume, hat, shield, spear, helmet, sword, charm, fetish, drum, basket, basketry, jewelry, ornament, weapon. Canoe, amulet, decoration, architecture, architectural, longhouse, headhunter, headhunting, shaman, festival, ceremony, ceremonial, ritual, tattoo. Skull, dragon, hornbill, art, tribal, tribe, culture, cultural, myth, artifact, artefact, wood, stone, cotton, metal, bronze, brass, cloth, tropics, tropical, ethnographic.




<meta name="keywords"
content="tribal art, tribal arts, antique tribal art, fine art, antique traditional art, traditional art, asian tribal art, american tribal art, african tribal art, tribal mask">