"VISUAL STUDIES", A SERVICE DEPARTMENT OF "ART EXHIBITION RENTALS", OFFERS DIGITAL IMAGING, BROADCAST VIDEO, FULL SERVICE PHOTOGRAPHY IN ALL FORMATS, WEB DESIGN, BOOK LAYOUT, AND EXHIBITION PLANNING. "VISUAL STUDIES" HAS A LONG HISTORY OF SERVICE TO THE ARTS COMMUNITY, INCLUDING THE PRODUCTION OF MORE THAN ONE HUNDRED AND TWENTY BROADCAST QUALITY VIDEO DOCUMENTARIES RELATED TO ART. PHOTOGRAPHS CREATED AT "VISUAL STUDIES" HAVE BEEN COLLECTED BY MUSEUMS AND PUBLISHED IN MAGAZINES AND NEWSPAPERS ACROSS THE WORLD. THE FOLLOWING IS A SELECT LIST OF SOME OF THE PEOPLE AND EVENTS "VISUAL STUDIES" HAS DOCUMENTED: HERBIE HANCOCK, WAYNE SHORTER, BILL CLINTON, JIMI HENDRIX, KEITH HARING, CHRISTO, JOHNNY WINTER, LAWRENCE FERLINGHETTI, RAVI SHANKAR, THE 42ND SAN FRANCISCO INTERNATIONAL FILM FESTIVAL, THE RUSSIAN RIVER JAZZ FESTIVAL, THE PRESIDIO EARTH DAY FESTIVAL AND THE ASIAN PACIFIC ECONOMIC CONFERENCE. THESE ARE ONLY A FEW OF THE HUNDREDS OF PEOPLE AND EVENTS WHICH "VISUAL STUDIES" HAS DOCUMENTED. IF YOU ARE INTERESTED IN CREATING A BROADCAST VIDEO, PHOTOGRAPHY, WEB SITE, EXHIBITION, OR BOOK, "VISUAL STUDIES" CAN HELP PRODUCE YOUR PROJECTS COST EFFECTIVELY. IF YOU ARE INTERESTED IN A QUOTE PLEASE
CONTACT US BY E-MAIL AT: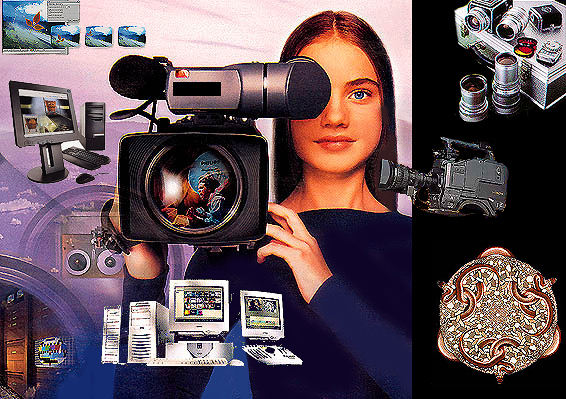 WE WOULD BE DELIGHTED TO RESPOND TO ANY AND ALL QUESTIONS CONCERNING THE PROJECTS YOU WISH TO CREATE.