"THE LAST FILIPINO TRIBES"


THIS ARCHIVE, OF TEN ORIGINAL PORTFOLIOS, CONSISTS OF PHOTOGRAPHS, MAPS, AUDIO TAPES, AND ARTIFACTS FIELD COLLECTED AND CULLED FROM FOURTEEN AMERICAN MUSEUMS: THE SMITHSONIAN INSTITUTION, THE METROPOLITAN MUSEUM OF ART, THE FIELD MUSEUM, THE AMERICAN MUSEUM OF NATURAL HISTORY, THE NATURAL HISTORY MUSEUM OF LOS ANGELES COUNTY, THE HEARST MUSEUM OF ANTHROPOLOGY, THE FOWLER MUSEUM, THE BROOKLYN MUSEUM, THE NEWARK MUSEUM, THE UNIVERSITY OF PENNSYLVANIA MUSEUM OF ARCHAEOLOGY, AND THE PEABODY MUSEUM OF ARCHAEOLOGY AND ETHNOLOGY AT HARVARD UNIVERSITY. THIS ARCHIVE CONTAINS TEN PORTFOLIOS OF ORIGINAL ONE OF A KIND MATERIALS THAT SPAN MORE THAN A CENTURY (1888 - 2000) OF RESEARCH BY THREE PHOTOGRAPHERS, WHO ON THE FILIPINO ISLAND "LUZON," DOCUMENTED THREE CULTURAL MINORITIES: THE BONTOC, IFUGAO AND KALINGA TRIBES. THIS ARCHIVE IS UNIQUE: ONLY ONE COPY OF EACH PORTFOLIO EXISTS! THIS COLLECTION OF PORTFOLIOS IS THE ONLY COMPLETE ARCHIVE OF ORIGINAL CONTENT MATERIAL OF THE PUBLISHED BOOK ENTITLED: "THE LAST FILIPINO HEAD HUNTERS."

THIS ARCHIVE IS ONE OF A KIND. THERE ARE NO DUPLICATES.
THERE IS ONLY ONE COPY OF EACH PORTFOLIO.
THE ARCHIVE OF 10 (TEN) UNIQUE INDIVIDUALLY NUMBERED ORIGINAL
PORTFOLIOS
CONSISTS OF:

PORTFOLIO #1
38 (THIRTY EIGHT): 8" X 10"
PHOTOGRAPHS AND
14 (FOURTEEN): 4" X 5"
COLOR
TRANSPARENCIES OF
BONTOC, IFUGAO, AND KALINGA TRIBAL ARTIFACTS FROM
COLLECTIONS OF TWELVE AMERICAN MUSEUMS.

PORTFOLIO #2
43 (FORTY THREE) 8" X 10"
BLACK AND WHITE HISTORICAL
ORIGINAL DOCUMENTARY PHOTOGRAPHS OF THE BONTOC, IFUGAO,
AND KALINGA TRIBES FROM ARCHIVES OF FOURTEEN AMERICAN MUSEUMS


PORTFOLIO #3

152 (ONE HUNDRED AND FIFTY TWO) COLOR 4" X 5"
ORIGINAL DOCUMENTARY PHOTOGRAPHS OF THE TRIBES
SHAMANS, RITUALS, FAMILIES, LANDSCAPES, TATTOOS
AND VILLAGES.

PORTFOLIO #4
164 (ONE HUNDRED AND SIXTY FOUR) BLACK AND WHITE 4" X 5"
ORIGINAL DOCUMENTARY PORTRAITS OF THE BONTOC, IFUGAO, AND KALINGA TRIBES
.

PORTFOLIO #5
50 (FIFTY) 11" X 14" BLACK AND WHITE
DOCUMENTARY PHOTOGRAPHS OF TRIBAL BURIAL
CAVES, HARVEST RITUALS, DANCE, SACRIFICE,
RICE TERRACES, VILLAGES, AND SHAMANS.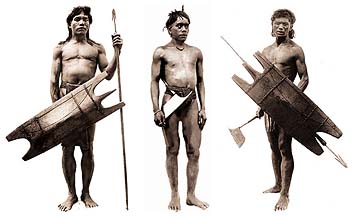 PORTFOLIO #6
48 (FORTY EIGHT) 7" X 10" BLACK AND WHITE
PHOTOGRAPHS OF
BONTOC,
IFUGAO, AND KALINGA
TRIBAL ARTIFACTS.
90 (NINETY) 11" X 14" COLOR
DOCUMENTARY PHOTOGRAPHS OF
THE MOST IMPORTANT TRIBAL RITUALS, SACRED SITES,
PICTOGRAPHIC TRIBAL SYMBOLS, TEXTILES, WEAVING, AND DANCE.


MAPS
INTERNATIONALLY PIN POINT THE EXACT
LOCATIONS OF
THE TRIBES' VILLAGES.
PORTFOLIO #9

APPROXIMATELY 20 (TWENTY) HOURS OF TRANSLATED FIELD RECORDED RESEARCH
INTERVIEWS AND CONVERSATIONS WITH THE TRIBES CONCERNING:
RELIGION, RITUAL, LAW,
ART AND MEDICINE.

PORTFOLIO #10
155 (ONE HUNDRED AND FIFTY FIVE) PAGES OF ORIGINAL

TEXT HAND CORRECTED, EDITED, AND SIGNED MANUSCRIPT

OF THE BOOK'S FINAL PUBLISHED DRAFT.


THESE TEN PORTFOLIOS FEATURE THE FILIPINO BONTOC, IFUGAO AND KALINGA TRIBES': RITUALS, BURIAL SITES, RICE TERRACES, SACRED CAVES, LAWS, RELIGION, ART, MEDICINE, TEXTILES, MUMMIES, FERTILITY, DANCE, AGRICULTURE, MUSIC, HUNTING, GATHERING, SYMBOLIC TATTOOS, WEAPONS, WAR TROPHIES, JEWELRY, SACRIFICIAL OFFERTORY VESSELS, EFFIGIES, SHAMANS, WEAVINGS, HEADDRESS, BASKETRY, CEREMONIAL DINNING, ENVIRONMENTAL SITE LOCATES, VILLAGES, MAPS, TRANSLATED AUDIO RECORDED CONVERSATIONS OF INTERVIEWS
AND LEXICON ARE
ONLY A FEW OF THE
MANY SUBJECTS EXTENSIVELY RESEARCHED AND CONCISELY DOCUMENTED.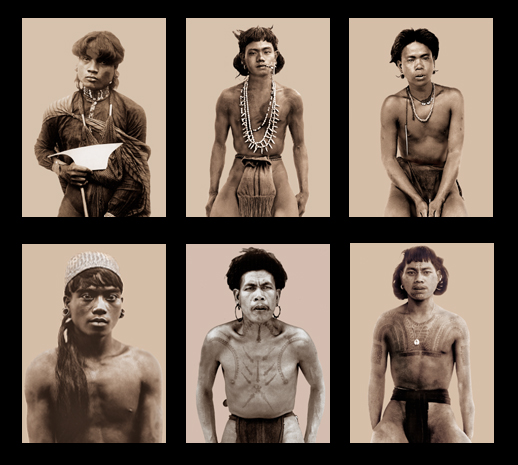 DATES OF RESEARCH :
DEAN WORCESTER: (1888 - 1892) EDUARDO MASFERRE: (1934 - 1956)
DAVID HOWARD: (1989 - 2000)

THE 757 (SEVEN HUNDRED AND FIFTY SEVEN) ITEMS CONTAINED WITHIN THESE 10 (TEN) 4" X 6"- 12" X 15" (FOUR INCH BY SIX INCH - TWELVE INCH BY FIFTEEN INCH)
PORTFOLIOS
ARE ALL ONE OF A KIND ORIGINAL PIECES. THE PORTFOLIOS FEATURE: RED AND WHITE COVER GRAPHIC TEXT THAT LIST THE PORTFOLIO'S CONTENT. THIS IS A UNIQUE COLLECTION OF RARE MATERIAL: CONCISE AND EXTREMELY EASY TO ABSORB. I HOPE YOU APPRECIATE THE HISTORIC VALUE CONTAINED WITHIN THIS UNIQUE PORTFOLIO ARCHIVE. IF YOU HAVE ANY QUESTIONS OR REQUIRE ADDITIONAL INFORMATION PLEASE DO NOT HESITATE TO E-MAIL.
DAVID HOWARD
C/O THE SAN FRANCISCO CENTER FOR VISUAL STUDIES
49 RIVOLI STREET, SAN FRANCISCO CALIFORNIA, 94117, USA
INTERNATIONAL PHONE # 0116660749441
(TIME DIFFERENCE: AHEAD OF: N.Y.C.15 HOURS / LOS ANGELES 12 HOURS)

WEB SITE: www.tribalartasia.com

EMAIL: info@tribalartasia.com
BOOKS AVAILABLE: "THE LAST FILIPINO HEAD HUNTERS" AND "SACRED JOURNEY: THE GANGES TO THE HIMALAYAS"