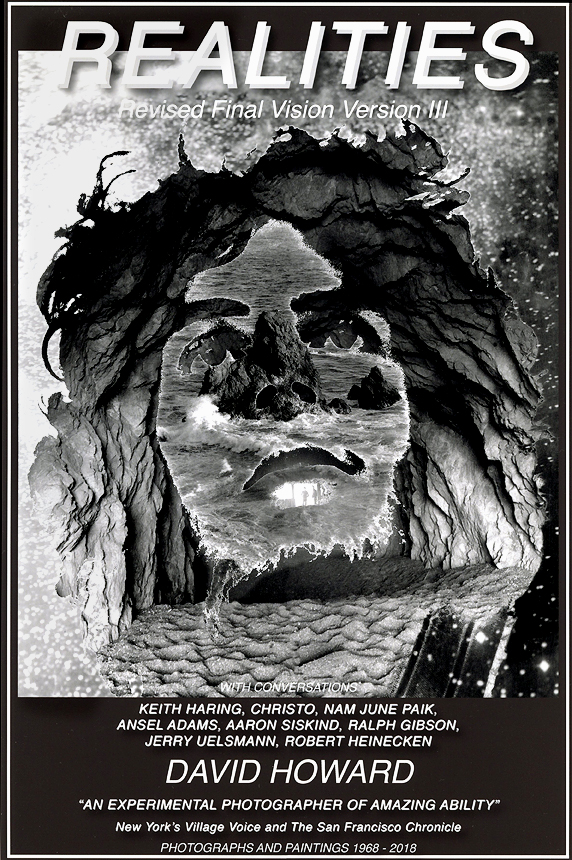 Hard bound book, 152 pages, 11 x 17 inches, with
8 conversations and more than 437 pictures.
Special discounts available on quantity
purchases. For Details, contact the publisher.
Art Sales and Rentals
email: info@artsalesandrentals.com
web site: www.artsalesandrentals.com
ISBN: 978-1-64204-448-5
The photographs and paintings in this
book were created by David Howard.
The conversations in this book were tape
recorded or video taped by David Howard.


"AN EXPERIMENTAL PHOTOGRAPHER
OF AMAZING ABILITY"

BOTH THE SAN FRANCISCO CHRONICLE
AND NEW YORK'S VILLAGE VOICE


ONLY $49 (US) AND FREE DOMESTIC SHIPPING

OR ORDERED ON LINE
THROUGH AMAZON.COM